Church Staff
Rich Zawadzki
Senior Pastor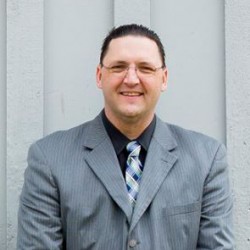 Pastor Zawadzki was first given the gospel in 1994 by a concerned co-worker, and received Christ in February of 1995 at the Mountain View Baptist Church of Holyoke, Massachusetts. In 1996, he and Kerry were married.
In the fall of 1996, Pastor Rich heard a message entitled, "Fill Thine Horn with Oil and Go" preached by Dr. Tom Malone, Sr. God so convicted his heart that he surrendered to preach and moved to Pontiac, Michigan, to study ministry at Midwestern Baptist College. After his graduation in the spring of 2001, he was ordained to the Gospel ministry and returned to his home church, Mountain View Baptist Church, to minister as the Youth Pastor under Senior Pastor, Eric Tharp.
In the fall of 2006, God led Pastor Zawadzki and his family to take an Associate Pastor position at the Harvest Baptist Church in New Hartford, Connecticut, under Pastor Marty Shott.
In September of 2009, Pastor Zawadzki was voted by the membership to be the Pastor of Loomis Park Baptist Church. He serves here as a faithful and loving pastor with a true heart for the people of his community. God has blessed Pastor Rich & Kerry with 3 precious children.
Donald Sevigne
Youth Pastor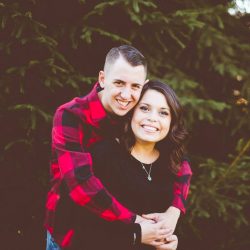 Pastor Donald grew up in Holyoke, MA in a Christian family. He was saved at the age of 11 in a small Baptist Church in Westfield MA. Soon after, he was baptized and surrendered his life to preach at a New England Preachers fellowship. His family, through the Lord's leading, began attending Mountain View Baptist Church, under Pastor Eric Tharp.
As a teenager, the Lord allowed him to have a youth pastor that loved him and cared about his future. That man was Pastor Rich Zawadzki. At a teen conference in 2003, the Lord called Pastor Donald to preach and be a youth pastor. During his high school years, Donald began to slip away from the Lord's call. A small Christian camp in KY changed his life forever. After high school graduation, Donald attended Golden State Baptist College in Santa Clara, California. He then had the privilege to serve and train in his home church (Mountain View Baptist Church) as song leader and Children's Pastor under the leadership of his pastor, Chad Correia.
The Sevigne family moved to Jackson, Michigan, in January of 2012 to lead LPBC's youth ministry. Pastor Donald has a beautiful wife (Marissa), and God has blessed them with four precious boys (Donald Jr., Seth, Charlie & Brady). This couple has a true heart for the next generation, and a desire that God would change lives through the power of the Gospel.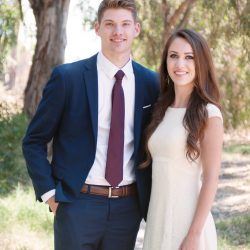 Pastor Mark Messer grew up as a pastor's kid in Londonderry, NH. His father pastored the church that his grandfather started in 1980. He began taking piano lessons at the age of 12, and has continually been sharpening his musical skills in various instruments. Upon finishing high school, Mark attended Golden State Baptist College and majored in Pastoral Assistant with a minor in music.
Mark graduated in May of 2016, and immediately moved to Jackson, MI to be the Minister of Music at Loomis Park Baptist Church. His vibrant style of piano playing has only added to the wonderful spirit at LPBC, and we look forward to seeing how the Lord is going to use him at our church.
During his freshman year of college, Mark met Lyndsie, the love of his life.  They are engaged to be married in January 2017, and are excited to be serving the Lord with their lives here at Loomis Park Baptist Church.